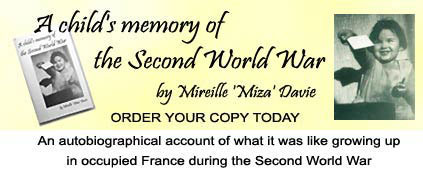 Today's headlines



LOCAL NEWS: Young man hailed as a 'hero', passes away surrounded by family


LOCAL NEWS 2: Lane reductions begin on westbound Hwy. 174


LOCAL NEWS 3: Man dies in OR174 rollover


VIEW POINT: One for the suggestion box


LOCAL SPORTS: Elite trio win gold at Canadian WKC Championships


TRACK & FIELD: Local athletes excel during first day of high school track and field championships


TOUCH FOOTBALL: Tigers solidify first place standing with big win over defending champs


ARTSCETERA: All the Internet's a stage for groundbreaking dancer, choreographer


FEEDBACK: St. Joseph Manor in need of medical physician

"Where the news is always NEW!"
Orléans Online is updated daily
LOCAL NEWS

Michael Wassill passed away on Thursday a little over a week after his throat was slashed while protecting a friend from her male attacker. File photo
(Posted 6:30 a.m., May 24)
Young man hailed as a 'hero', passes away surrounded by family
The young man whose throat was slashed while protecting a female friend from an alleged stalker, has passed away from his injuries.

Lane reductions begin on westbound Hwy. 174
First the good news -- work is finally about to begin on fixing the split. Now the bad news -- it will be at least five years before east end commuters will benefit from the improvements. (Posted May 22)

Man dies in OR174 rollover

Police search Vars property for gun used in 2012 murder

Local nurseries brace for busy long weekend

Previous local news stories

LOCAL SPORTS
Elite trio win gold at Canadian WKC Championships
Girl power was in full affect at this year's World Karate Council Championships as the Elite Martial Arts and Fitness Centre managed to pick up six spots on the national team all by female members including three gold medalists. (Posted May 23)

Track and Field
Local athletes excel during first day of high school track and field championships
A number of east end athletes are making plans to go to the OFSAA East Track and Field Championships in Belleville next week after placing in the top five during the opening day of the National Capital championships on Wednesday. (Posted May 23)

Previous sports stories
ARTSCETERA
All the Internet's a stage for groundbreaking dancer, choreographer
Growing up in Orléans, 17-year-old dancer and choreographer Emma Portner always dreamed about leaving the suburbs and moving to the big city. (Posted May 19)

Previous artscetera stories
FEEDBACK
St. Joseph Manor in need of medical physician
The St. Joseph Manor is a retirement residence that specializes in dementia care. The Orléans facility is currently in need of the serivces of a medical doctor to provide general physician services to their patient population.