In my last column I wrote about the signs of spring. My, how time flies. Just some four weeks or so later, Mother's Day is done and the May long weekend is upon us.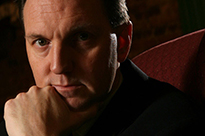 So is it too soon to dream for – and better yet – plan your summer? Of course not is the only answer to this half-rhetorical question. Let's face it, after literally seven months of winter and snow (yes, we had flurries in early May), it is time to look ahead and think of an Orléans-focused summer of fun the whole family. So as you are thinking about staycation planning, heretofore is a list of suggestions for you.
Doors Open Ottawa occurs on June 1st and 2nd where selected local museums, city service stations, and places of worship will open up their doors to the general public for unique behind-the-scenes exper-iences and learning.
Once the Ottawa River recedes, Petrie Island at the bottom of Trim Road and the 174 continues to be our community's best kept summer fun secret. A weekend – or workday hooky – visit offers up activities for the whole family such as hiking, swimming, paddling, canoeing, a picnic or niche pursuits such as bird watching, just to name a few. Check out the Friends of Petrie Island website for more detailed programming options.
A day at the beach can create a very healthy appetite so keep the fun going with a meal at one of our local restaurants. And respectfully, I'm not talking a chain establishment. From Italian to Indian, Portuguese to Persian, Turkish to Thai, and French bistro to farm grown local fare, every neighbourhood in our midst has great food for you.
If you are pressed for time, treat yourself to some poutine as we have about 20 or so roadside trucks and stands scattered from Blackburn Hamlet to Springridge. And if the kids are tuckered out, hit a local watering hole to watch the Raptors, NHL playoffs or Jays on TV and make sure they serve local brews, and if they don't, ask them why not?
Still with the beer theme, this year's Orléans Craft Beer Festival runs from June 6th to 8th at 255 Centrum Blvd... rain or shine. Over 30 local and regional brewers and distillers will serve up their latest and best beers and spirits accompanied by local comfort food offerings and live music each day.
Another gem in our community is the Shenkman Arts Centre just one traffic light east of the Place d'Orléans shopping centre. A quick review of the Shenkman website reveals a great variety of programming from May to September including Motown, ABBA, Michael Jackson, local dance troupes and other performances to take in as you cool off from the summer heat and humidity in their theatres. Or starting on July 4th and continuing most Thursdays at 12:30 p.m., revel in some outdoor summer concerts in their Agora Plaza including Caribbean, folk and aboriginal inspired music.
Another option – which neighbours on my street know well – is the Friday night or weekend afternoon driveway get together. Folding chairs are unfurled, the beer and wine is served, and music is played (usually retro 80s and 90s fare) at respectable level as fascinating chats ensue. Anyone who walks by is welcome to join – it is simply a great way to get to know your neighbours. And as an added benefit, you can slowly build community safety. Go ahead, give it a try in your driveway.
Any weekend during the summer a trip to Millennium Sports Park will offer plenty of local amateur sports action and if your kids range from the ages of toddler to 10 years of age, you cannot beat the awesome play structure nestled just off of Trim Road and south of Innes. They will thank you for it.
After the August long weekend, the nights get a little colder and the fleeces and hoodies are retrieved for those all-too-fast, sun-fading-quickly evenings. On the bright side, the leaves at the top of the trees start to turn and twilight strolls through the many paths that dot all of our neighbourhoods are a welcome way to wind down.
In short, summer is almost here and these suggestions only scratch the surface of the range of activities that are on offer every weekend in our proverbial backyard.
Moreover, in the readership area that is served by the Orléans Star we have at least 15 active community associations that plan and run their own events which include charitable drives, neighbourhood barbeques and even full-fledged summer and fall fairs.
Contact info for these associations can be found at www.orleanstar.ca under on the Community Links page and I suggest you bookmark it as your summer 2019 passport to fun handy reference link..