Millennials and Centennials alleged failings... who is to blame?
We recently celebrated another 50th birthday amongst our circle of closest friends, now putting all of our crew into the sixth decade of our lives. Amidst this revelry and in other gatherings with work colleagues of the 'same vintage', discussion often turns to intergenerational comparisons and sure as day follows night, a lament for those who have come after us.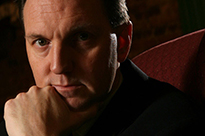 But before we explore the challenges and perceived/real failings of the 'youngins', let's establish the generational labels.
The Greatest generation was born between 1910 and 1924 and are dubbed the greatest given their hardship though the Great Depression of the 1920s and living through World War II. Just behind them is the Silent or Traditionalist generation born from 1925 to 1945 with tinges of "greatness" as well.
Next up, the infamous Baby Boom generation born from 1946 to 1964. The Mad Men of Madison Avenue are a by-product of this generation. Boomers are also the original 'me, me, me' movement yet they did drive positive social change around the issues of equality and minority rights that continue to reverberate today. They also gave us classic modern rock music, enduring and timeless 1970s bands but on the downside, disco and at times, really long hair.
Then comes the generation born between 1965 and 1976 known as Generation-X or my preferred moniker, the Baby Busters! Many of our generation (compared to its predecessors) grew up in one-parent homes or blended families, were cynical at an earlier age and remain resentful of the national fiscal debts the boomers left for us. On the upside, the inevitable passing of the boomers will result in a multi-trillion dollar bequeathment of wealth, mostly to Gen-X. We also gave the world the best and worst of 1980s music, too many one-hit wonders and we were the guinea pigs of transition; imperial to metric and punch cards to personal computers.
Millennials, or Generation-Y, were actually born between 1977 and 1995 and are now in their mid-20s to early 40s. They are 'me, me, me v2.0'. Too often folks mistakenly refer to today's teens as Millennials, they are not! Millennials grew up with computers, too many TV channels and are often savaged in workplace literature as being lazy, entitled, self-absorbed etc. However, this is equally the fault of leaders who have not individualized their styles to get the best from these employees.
What we do know about Millennials is that they are now the largest generational cohort and the most educated in history. But there is sub-text here: the stereotypical lazy 30-year old gamer still living in the basement is quasi-real. Millennials who have not completed their education (high-school or even those with less market-friendly university degrees) are more likely to still live at home or perpetually rent and cannot afford home ownership. As a consequence, this sub-group has not moved beyond their hometowns compared to others in their generation.
Next up is Generation-Y, the iGen or Centennials who were born between 1996 and 2012 and are (see paragraph above) too often mislabelled as Millennials. They are truly the first wired and now wireless generation. 24/7/365, always on, technology invading every facet of life, digital-and-social first is the only world and context they know. They have also grown up in a world of amazing contrasts with wide local and global disparities in personal safety, income attainment and educational achievement. The future, through many of their eyes, is very uncertain.
Where we older folks (read 50-plus) get concerned is in the real/perceived life skills gap of millennials and centennials.
How many can write a cheque? Can they make change at a cash register by doing the math in their head? Do they ever carry cash and what happens if Interac is not working? How many can sew a button? What is their state of culinary skills – nuking a pizza slice, putting milk on cereal or using Skip The Dishes and UberEats does not count? Can they look their waiter, Uber driver or store clerk in the eye when speaking? Do they memorize key phone numbers and personal ID details? Can they focus on one task or appreciate stillness? And what happened to spelling and grammar?
Yes, these are sweeping and maybe unfair questions. The answers, dare I posit, could be found by flipping these questions back to the Boomers (their grandparents), us Baby Busters and even the earliest Millennials. If the first Millennials or many Centennials can't cook, sew, do math the old-school way or fully engage in the real (not virtual) world with eye-contact and undivided personal attention, who is to shoulder this blame and what, if anything. can we collectively do to fix it? Pass the wine, discuss amongst yourselves …