Now that election is over, it's time to get down to work
As this is my first column as Councillor for Orleans East - Cumberland, I'd like to spend some time discussing the work that I will undertake over the course of this term.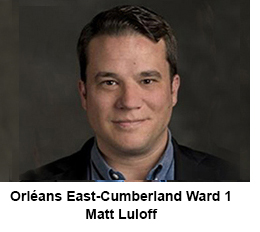 I am very grateful for the trust you have placed in me, and I have returned to office with the same enthusiasm and a renewed sense of optimism for what we can accomplish together.
Receiving the second highest number of total votes in the city is a humbling experience, and I will work tirelessly to deliver results for this beautiful north-eastern corner of our city.
I want to start by saying that Cumberland Village and our rural areas need some love. Infrastructure renewal, community infrastructure like a dog park and community garden for village residents and the establishment of a forum for local businesses like a BIA are ideas that I have already began to discuss with members of the community association.
We need to build an active transportation bridge across the 174 at Trim Station. Crossing at grade and meandering along the realignment is not a long-term solution for students, cyclists and those living or going to school on the north side. If we want to make using the LRT easy, this is the best start.
We also need to ensure adequate park-and-ride space to serve commuters from Glengarry-Prescott-Russell. While the former is partially funded, the latter is not. There is work to do.
I don't have adequate space here today to get into many more of the specific areas I'd like to tackle over the next four years, but I must say that the municipality needs to concentrate on its core competencies.
In a time of extreme inflation, there is no room in our family's budget for pet projects, and there certainly is not in the city's either. Having clear priorities and getting back to basics are the only ways to move forward. Let's serve you properly and deliver the basic services you pay dearly for.
Just a reminder that if you have any issue you can contact my office at 613-580-2471 or e-mail matt.luloff@ottawa.ca.
New city council facing smorgasbord of challenges
A new term has begun, and I am beyond honoured to continue to represent the residents of Ward 19.
You may have noticed our ward has been renamed Orléans South-Navan, and the boundaries have also changed. For those neighbourhoods new to Ward 19, welcome! I look forward to working together. To the communities of Cumberland Village, Vars, Cardinal Creek Village, Queenswood Heights South and Fallingbrook South, Vars and Carlsbad Springs, it has been such a pleasure to serve as your councillor. I'll continue to work closely with your new representatives on all things east end.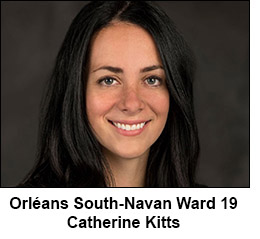 This new council has no shortage of challenges to confront and I have some big goals and projects I want to accomplish in the next four years.
Orléans South-Navan is one of the fastest growing communities in Ottawa, and we need critical transportation infrastructure. Roads are congested, intersections are failing and yet this is where development is planned.
The time is now to resolve the Brian Coburn extension dispute with the NCC to relieve pressure from Innes, address cycling safety on Renaud and improve transit, including making better use of the Chapel Hill South Park-and-Ride.
In the rural area, roads have been badly neglected, impacting our farming community and rural small businesses. We need to addresses the promises broken after amalgamation, be proud of our agricultural identity and invest in all corners of our city.
During this era of increasing inflation, rising construction costs and grocery bills, Council also needs to prioritize affordability, smart spending and predictable taxes.
Tackling speeding on our streets, community safety, reliable snow clearing, investing in our parks, protecting greenspace, better waste diversion and enhanced bilingual services are also my key priorities.
Despite the challenges we are confronted with, I am optimistic about this new mandate and am looking forward to working to better our community in all of the big and small ways that matter most to you.
As little ones return to school, please keep safety in mind
It is hard to believe, but back to school is just around the corner. This time of year can be very busy, as we are settling into many new (and old) routines. Whether travelling to and from school, getting to those extracurriculars, or simply helping our kids catch up with friends after a period of summer vacation, this time of year sees a jump in folks on our roads, sidewalks and pathways.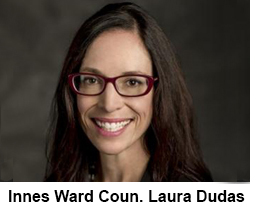 This is a good time to remind ourselves to take extra caution when we are out on the roads.
For those driving, make sure to slow down and take stock of those around you, drive the posted speed, obey the rules at pedestrian crossings, give cyclists extra space and follow the directions provided by crossing guards as they guide children and families through school zones.
For those cycling, make sure that you are following the signals at intersections and wearing visible clothing.
Speaking of crossing guards, it goes without saying that the dedication of these trained professionals make an inval-uable improvement to the safety in our neighbourhoods.
This year, the Ottawa Safety Council, the organization that manages all of Ottawa's crossing guards, is seeing a significant shortage in guards. If you have ever considered becoming a neighbourhood crossing guard, I would highly encourage you to visit crossing-guard.ca.
As kids go back to school, a great way to help remind drivers to slow down is by putting up a Slow Down for Us sign on your lawn. My office has these signs available, and I would be happy to drop one off at your home, or you can pick it up at my office.
Please reach out to me at Laura.Dudas@Ottawa.ca if you would like a sign.
Christie Lake Camp for Kids celebrates 100th anniversary
I've said it before, and I'm going to say it again. It is so great to be back in person with the community..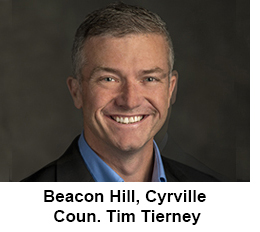 The Capital Fair, Movie Night in the Park, and the All Seniors Care Seniors Games are just some of the events that I have attended so far this summer. We sure are making up for the two summers that we lost.
One event in particular that really stood out this summer is The Proclamation of Christie Lake Kids Day which was held on Aug. 16.
This event brought the community together to celebrate the 100-year history of Christie Lake Kids, an incredible organization that has been delivering programs to underprivileged kids from Ottawa since 1922.
The program featured stories from youth who have participated and grown in the program, showcased some of the memorabilia of the organization's early years, and featured a number of photos of current after school and camp programs.
It was amazing to see what an impact Christie Lake Kids has made in so many people's lives, and it was a true honour to take part in such a special event.
Not only do I get to have fun at these gatherings, but I also get to get to know the people of Beacon Hill-Cyrville more personally.
It gives me a chance to hear the different concerns, ideas and hopes for our community. And it allows us to build up our community together, as it should be.
Things like new splash pads, skate parks, pedestrian crossings and stop signs take multiple people to put in place, from city staff to eager parents. I am truly grateful for all the people that help make our city great.
That's all for now folks. I hope you enjoy the rest of summer. 'Til next time.