Afghanistan experience gives unique perspective on pandemic
So, as of last week we entered our third lockdown of this pandemic. Is this demoralizing, frustrating and sad? Yes. But this isn't time to let our guard down, because with increased vaccinations, this is coming to an end sooner than later. We are going to beat this.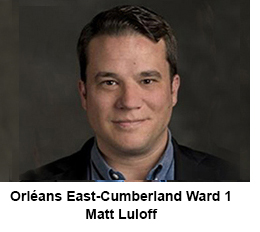 I've been reflecting on the first time I was under lockdown when I was overseas. I served in small combat outposts in the volatile south of Afghanistan. We left our outpost only to conduct patrols, engage with community leaders or gather water to wash. We built the outpost, took turns in the tower and planned operations. During the bit of downtime we had, many of us read, worked out with our makeshift gym, played cards, or chatted. Granted, I had 24 people locked down with me, I still see a lot of similarities.
I'm lonely even though I am not alone because I miss talking to my friends and family in person. I only leave the house for essential reasons and ensure I am wearing what I need to protect myself, and there is something seemingly invisible that can harm me and those I love outside of these walls. I spend any extra time working on my house because this is all I get to see from day to day. And I am tired. Very, very tired.
I learned that even the most difficult situations eventually come to an end, that my actions influenced others, and that positivity can carry you through anything.
It can be very easy to give into the negative feelings and post vitriol online, get wrapped up in conspiracy theories, or to be unkind to someone because we are frustrated. But we must not give in to what is easy. We can do better than that. We are better than that. Let's be a light in the darkness and hang tight with the basics so we can get back to normal.
Councillor urges residents to stay vigilant against coronavirus
Last week, following the provincial announcement of the stay-at-home order, I shared that I can no longer find new words to express how difficult and discouraging this is for everyone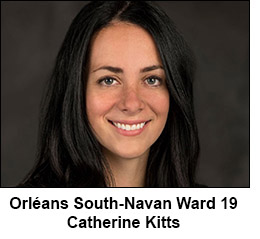 We are all exhausted, frustrated and our patience has been tested to the breaking point.
There is no debating how hard this has been and continues to be – but we must stay the course. For the health and well-being of our loved ones and our community, we have to take these new COVID-19 variants seriously. We cannot let our frustration win over our compassion.
There has been much concern with both the amount of vaccine our city has received and the technical challenges experienced with our provincial booking system, but thankfully our vaccine numbers have finally increased, and distribution is expected to be steady and predictable moving forward.
I remain immensely grateful to Ottawa Public Health, the city's Emergency Operations Centre and all front-line workers for their tireless work ensuring we are vaccinating as many residents as possible, as quickly as our circumstances allow.
As we know, these restrictions are devastating for our local businesses, so I urge you to support local as much as you can. The east end is full of great places to order take-out food, shop online or use curb-side pick-up, buy essential goods and
more. I hope you will join me in supporting local businesses in a safe way.
Finally, I cannot let the winter end with-out recognizing outstanding community members – specifically volunteer rink operators, trail helpers and Ski Heritage East groomers. During this past winter, outdoor recreation played a huge role in keeping our community mentally and physically healthy. Your commitment and dedication do not go unnoticed and I know I speak for our entire community when I say I am incredibly grate-ful for your work.
As the weather warms and we find new outdoor activities to keep us occupied, I urge you to enjoy all recreation safely and to prioritize both your physical and mental health.
Homeowners should wary of Service Line Warranties Canada
Like many of you, I also received letters on City of Ottawa letterhead from Service Line Warranties Canada (SWLC). I have heard from residents with questions and concerns, and I wanted to provide my thoughts, and some back-ground information, about this program.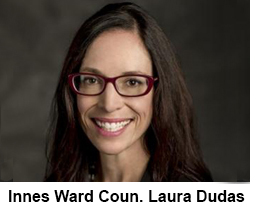 Several years ago, the previous city council ap-proved a committee report to direct staff to implement a service warranty program, specific to water and sewer service lines on private property. In the report, they noted that many homeowners were surprised to find out that they were financially responsible for costly repairs to the service lines that are on their property. In response to this issue, staff looked for an optional, opt-in service, to provide residents whose homeowner's insurance did not offer such coverage.
This was not a uniquely Ottawa problem, but an issue happening in municipalities across Ontario. That is why this rolled out in more than 50 municipalities in Ontario and SLWC was even endorsed for municipalities by the Association of Municipalities of Ontario (AMO).
I also want to emphasize that this program is completely voluntary and your existing home-owners' insurance may already offer this protec-tion. While, this program has merit for some Ottawa homeowners, the communications that have accompanied the roll-out have been confusing and raised far more questions than they answered. This is unacceptable.
Far from simply raising awareness about a homeowner's liability, and regardless of the value to some residents, the letters sent by SLWC unprofessionally blurred the line between the City of Ottawa, this private corporation and the obligations of residents.
Ultimately, I have serious concerns that need to be addressed about the communications and contracting of this program and I will be bringing these up at council. I will also be looking for measures to be put in place to prevent this type of communications roll out from happening again.
Should you need any assistance please feel free to contact my office at laura.dudas@ottawa.ca.
COVID-19 vaccination program is in full swing in Ottawa
Over this past year, I have seen so many folks and local businesses reaching out and looking for ways to support one another.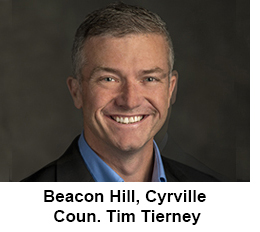 I want to express a huge thank you to everyone for their patience, resilience and empathy as we move through the ups and downs of the pandemic together. Please trust that we truly mean it when we say that we are working hard to ensure everyone is heard and that we are doing as much as possible to meet the community needs as best we can.
We've been reading our emails, listening to calls and returning messages, and we've heard you loud and clear.
Councillor Luloff and I have been in several meetings and taking the time to speak with KEV and the Stage 2 LRT staff to ensure that overnight work is done well within the noise limits so folks can sleep well at night. We are working with them to reduce disruptions during the day as well, especially as we head into warmer weather and BBQ and patio season. There are some changes coming and residents should notice the differences moving forward.
We are always here to take your calls and emails if you have concerns. We are here to support you!
This past week has also been an exciting one as we have been vaccinating those who are 75 and over across city. We've had a few hiccups with the provincial booking system, but all staff are working hard to ensure that every single person who books an appointment, gets their vaccination. I have to extend a huge thank you to every single person working in these vaccination clinics. Without them none of this would be possible!
Mayor Watson also spoke on the City's live update last Wednesday and has asked the province to consider extending the AstraZeneca vaccine program for folks in the 60-64 age group in Ottawa. The vaccine is currently being offered through pharmacies in Kingston, Toronto and Windsor/Essex. Hopefully, Ottawa will be next.
As always, if you need any assistance please contact my office at tim.tierney@ottawa.ca.