Artscetera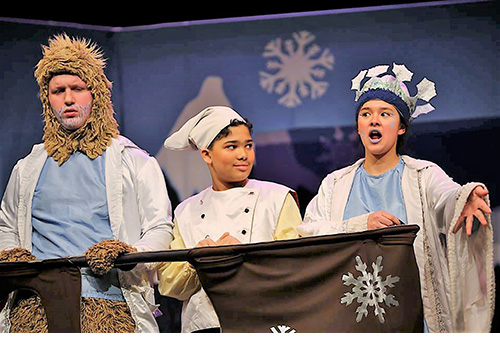 Missoula Children's Theatre returns to Orléans
Posted March 5, 2019
The Missoula Children's Theatre traveling road show made its annual stopover in Orléans last week to stage a production of The Snow Queen at the Shenkman Arts Centre with the help of 60 young actors from the local community. Read more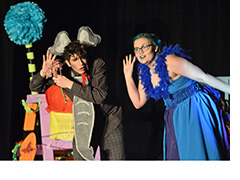 Sir Wil production of 'Seussical the Musical' hits all the right notes

Posted March 2, 2018
In a radical departure of past efforts like Phantom of the Opera, Annie and The End of the World (With Prom to Follow), the folks in the theatre department at Sir Wilfrid Laurier Secondary School decided to tackle something slightly less dramatic this year and instead staged the wonderfully whimsical Seussical the Musical.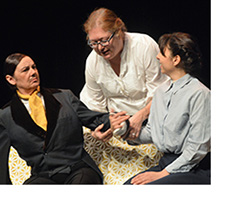 Orléans Old Players present pair of comedy short stories

Posted February 24, 2018
The Ottawa School of Theatre's Orléans Old Player class tapped into their inner comedian on Saturday to deliver a pair of Anton Chekov short stories in the Richcraft Theatre at the Shenkman Arts Centre with truly hysterical results.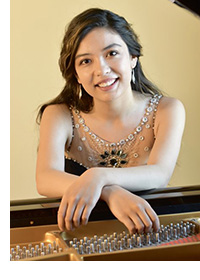 Former child prodigy turned composer performs original sonata for the first time

Posted February 24, 2018
By her own admission, Anita Pari has been playing the piano since before she can remember. (She actually started at the age of three.) She started writing her own compositions at age four and playing cello at seven.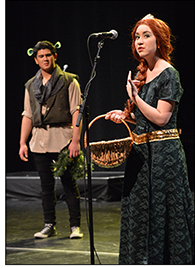 Stripped down Shrek production a musical theatre master class

Posted January 19, 2018
One of the local theatre highlights of the year has always been the St. Peter High School musical theatre production, which in the past have included such memorable performances as Shrek the Musical in 2014, Tarzan the Musical in 2015 and last year's Sister Act.

Archives