Grape Pickings by
Leslie Larkin
This month's pick: Niagara Mist Stone Fruit Syrah Rosé
Sweetness: 5 Alcohol: 7% Body: Light
Shelf Life After Bottling: 1.5 years
Region of origin: Niagara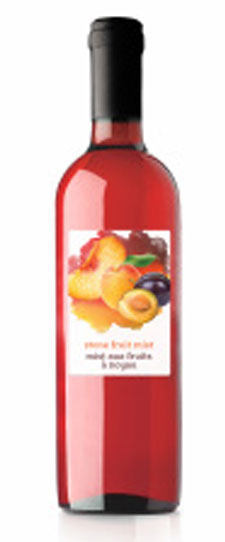 The wine: Vibrant peach and tangy dried apricot aromas, with flavours of sweet, drip-down-your-chin-juicy plum & peach, accented with lightly tart apricot notes. Loaded with ripe fruit flavours, this rosé really refreshes when lightly chilled. Excellent enjoyed on its own, or a perfect pairing for barbecue.
Food pairings : Pair this light and ffresh rosé with grilled kabobs, lamb, chicken salmon and even beef. Also an excellent companion for gouda cheese and various fruits. .
This is a limited edition release available exclusively at the Orléans Town Centre Wine Kitz location on St. Joseph Blvd. near the corner of Prestone Drive.
You can pre-order your kit now by calling 613-841-8197 or e-mail winekitzorleans@bellnet.ca. Mention that you read about this wine in Grape Pickings and receive a $10 discount.
To read about other wines in the Passport Series visit http://winekitzorleans.ca/passport-series-2015/.