Grape Pickings by
Leslie Larkin
This week's pick: Passport Series - Petit Verdot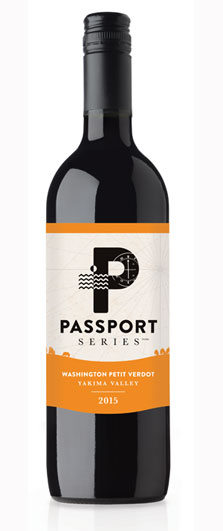 Region of origin: Washington
Traditionally used in Bordeaux blends to give colour and aromatics, Petit Verdot produces a bold, well-structured wine on its own. Expect intense colour and aromas of vanilla, cedar and smoke, followed by ripe cherry and blackberry flavours.
This full-bodied wine has warm undertones of mocha, firm tannins, and a rich and robust finish.
Pairings: Experiment with barbequed lamb chops, pork spare ribs, duck, filet mignon and other rich meats. Hearty casseroles and mature hard cheeses such as Parmigiano, Grana Padano and Pecorino Romano also pair well.
The Passport Series of wines is available exclusively at the Orléans Town Centre Wine Kitz location on St. Joseph Blvd. near the corner of Prestone Drive. You can reserve your kit now by calling 613-841-8197 or e-mailing winekitzorleans@bellnet.ca. Mention that you read about this wine in Grape Pickings and receive a $10 discount.